U.S. News Names Lake Forest Place One of the Best in Senior Living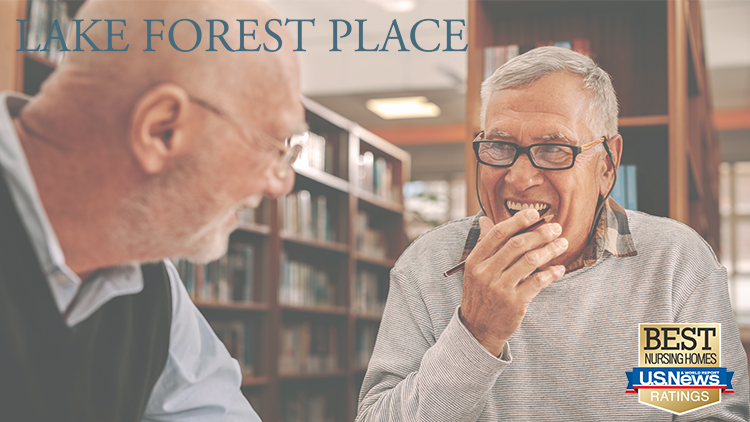 Presbyterian Homes in Evanston, IL., is proud to announce that the Balmoral Care Center at Lake Forest Place has been named one of the best nursing homes in the nation by U.S. News & World Report 2019-2020.
U.S. News & World Report, the global authority in health care rankings, in late October released its latest Best Nursing Homes report. U.S. News evaluated more than 15,000 homes nationwide, in every state and nearly 100 major metropolitan areas.
This year, the Balmoral Care Center at Lake Forest Place was one of the 2,969 senior living locations nationwide that earned the designation of a U.S. News Best Nursing Home.
"We are very proud to be honored for the high level of care and compassion provided through our Balmoral Care Center. At Lake Forest Place, there is a true sense of neighborliness throughout the entire campus, making it the perfect combination of engaged retirement living and total peace-of-mind," said Glenn Brichacek, Executive Director Lake Forest Place.
U.S. News Best Nursing Homes report, now in its 10th year, offers comprehensive information about care, safety, health inspections, staffing and more. Individuals can conduct a customized search by ranking, location, care and size on its site here.
As the global leader in quality rankings, U.S. News & World Report's mission is to empower people to make better, more informed decisions about important issues affecting their lives.
About Lake Forest Place 
Located on 60 beautifully wooded acres, Lake Forest Place offers luxurious retirement living just minutes from downtown Lake Forest and the Lake Michigan shoreline.
As a Life Plan Community, we offer a full continuum of care — independent living, assisted living, skilled nursing care, rehabilitation and memory support. At Lake Forest Place, find yourself in an active community of older adults who enjoy living their lives, their way.
Anyone who would like to visit the community for a tour is welcome. Simply let us know you are interested by scheduling a tour online.