Senior Living Leadership
Presbyterian Homes Names Nadim Abi-Antoun as President and CEO
Presbyterian Homes, a preeminent Life Plan Community that serves 1,400 residents at its locations in Evanston, Lake Forest, and Arlington Heights, Il, said today that Nadim Abi-Antoun has been named as its new President and Chief Executive Officer, effective January 1, 2023. Mr. Abi-Antoun has been Presbyterian Homes' Chief Operations Officer since 2015. He succeeds Todd Swortzel who previously announced his retirement. Mr. Swortzel will now serve as an executive advisor to Presbyterian Homes. View the complete media release here.
The team that works for you.
The corporate leadership team of Presbyterian Homes is comprised of continuing care retirement professionals, expert geriatricians and senior living professionals committed to creating exceptional independent senior living and retirement communities in Chicago's northern and northwest suburbs.
Paula Noble
Chair of the Board of Directors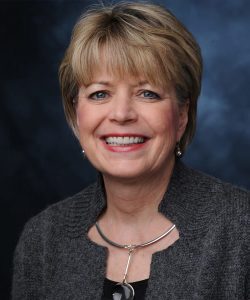 Prior to her retirement, Paula served for 15 years as chief financial officer and treasurer of the Ann & Robert H. Lurie Children's Hospital of Chicago. As CFO, she directed all the financial activities of the hospital and its eight operating affiliates and oversaw the financial planning and financing of an $838 million state-of-the-art replacement hospital. Prior to joining the hospital, Paula was a corporate finance executive at First National Bank of Chicago.
In addition to serving on the board of Presbyterian Homes, she serves on the President's Council of Almost Home Kids. Paula and her husband, George, a retired environmental engineering consultant, live in Chicago.
Nadim Abi-Antoun
President and Chief Executive Officer
Nadim was named chief operations officer in 2015. He was previously vice president of information technology. As COO, Nadim's charter includes developing strategic, financial and operational goals assuring the ongoing growth and financial viability of the organization.
Prior to joining Presbyterian Homes in 2011, Nadim was senior director of information technology at CJE Senior Life, where he rolled out electronic medical records and upgraded technology throughout the organization. His experience also includes managing technology workflow and operations optimization through the implementation of corporate systems in the telecommunications industry.
Mark Havrilka
Chief Financial Officer
Mark was named chief financial officer in 2012. He has more than 20 years of experience in financial leadership for continuing care retirement communities (CCRCs).
Born and raised in Springfield, Illinois, Mark obtained a Bachelor of Arts in Accounting from the University of Illinois — Springfield. He is a registered certified public accountant and a member of the Illinois CPA Society.
"My entire professional career has been devoted to making a difference in the lives of seniors," says Mark. "Being able to get back home to Illinois and work for an organization with the reputation of Presbyterian Homes is a blessing."
Alpana Patel
VP of Clinical Services
Alpana joined the Presbyterian Homes leadership team in 2018. She brings a wealth of experience, and with her licensed nursing home administrator and registered nurse background, Alpana is an exceptional addition to the team.
Alpana earned a Master of Business Administration, Certificate in health care management, and Master of Science in nursing from the University of Phoenix. She is also an alumna of the University of Illinois — Chicago, earning a Bachelor of Science in nursing.
Since immigrating from India in 1988, Alpana has lived in the Chicago suburbs with her husband and two kids. She enjoys traveling and spending quality time with her family.
Ramona Wilt
VP of Strategic Marketing and Sales
Lisa Schiro
Senior Director of Development
Lisa has been in the field of development for 32 years. She has a deep commitment to upholding effective and ethical fundraising and recognizes the profound impact philanthropy can make. Some of Lisa's greatest strengths are experiences with transformational gifts, relationship building, corporate event sponsorships, and her deep commitment to the stewardship of donor generosity. Lisa has a successful track record of cultivating and soliciting multiple six and seven-figure gifts.
Lisa is a CFRE and is employed by the Geneva Foundation of Presbyterian Homes which is a supporting organization to Presbyterian Homes and its three campus communities. Lisa manages all gift stewardship, accounting, and grant reimbursement systems from the Geneva Foundation to the Presbyterian Homes communities and ensures donor generosity is used accordingly and is transparent, and timely.