Types of Rental Housing Options
What's Right for You?
More opportunities, less hassle with rental living.
Baby boomers – the generation born between 1946 and 1964 – are trading the house in the suburbs for a rental community in downtown Evanston that offers more opportunities and less hassle.
After raising their kids, paying a mortgage and real estate taxes, and dealing with home maintenance, upkeep and improvements, they're saying goodbye to homeownership and choosing one of the best housing options for seniors: a rental lifestyle, bringing them ease, convenience and a world of opportunity.
The number of older adults choosing to rent will continue to increase.
According to a RentCafé analysis of the U.S. Census Bureau American Community Survey, between 2007 and 2017, the number of renters ages 60 and older increased 43%, to almost 9.4 million people, outpacing owner households and growing faster than other age groups. Experts say that number will continue to climb.
Fortunately, baby boomers in Evanston, IL have more rental housing choices than ever, including conventional apartments, senior apartments, active adult retirement communities and independent living communities. They only need to choose the one that best suits their needs and expectations.
Conventional Apartment
Conventional rental apartment homes are plentiful in Evanston. Perfect for those who are retired as well as those who are still working, these apartments offer seniors their choice of location and the ease of maintenance-free living.
Seniors may want to move closer to the office and cut down commute time or choose a walkable location near shops, restaurants, recreational areas, gyms, culture venues and more.
Because these apartment buildings are not age restricted, residents can expect to live amid younger people, families and peers. Apartment complexes vary: Some may have pools, exercise rooms and other amenities, while others simply offer you an apartment and maintenance services.
Senior Apartment
For baby boomers who want a vibrant setting, an engaged lifestyle, and an opportunity to meet others with common interests, a senior apartment like Ten Twenty Grove is the way to go.
What makes senior apartments stand out from the rest of the senior living rental choices?
This senior living option is age restricted, meaning the community or complex is exempt from renting to families with children under age 18. Its apartments are also usually reserved for those 62+. That means a community is filled with peers and those who share similar life experiences, not young families or children.
The hallmark of senior apartments is the lifestyle. Residents don't just enjoy carefree living in a location they love, but they also enjoy endless opportunities to learn, socialize, travel, exercise and more.
At Ten Twenty Grove, it's easy to connect with others, make new friends and pursue new interests and hobbies. With a calendar of social activities and events, there's always something to enjoy and experience.
Which Rental Option Is Right for You?
FAQ
Is there an option that best fits within your budget?
Consider your current income and your retirement income. Also take into consideration any cost savings offered by the community you choose, such as maintenance-free living, an on-site fitness center and amenities, and any utilities included in monthly rent.
Do you want to stay in the same town, move close to family members, or move to a new town?
Make sure the community you choose puts you in the location that makes you happiest, whether it's friends and family, shopping or restaurants, or even cultural venues. It is also important to make sure your community is close to a hospital and doctors' offices. If it's not, you will want to make sure transportation is available if you don't drive.
How will a community meet your needs as they change over time?
What happens if you need support services or long-term medical care? For example, as part of a Life Plan Community, Ten Twenty Grove residents have priority access to healthcare, including rehabilitation services, skilled nursing care and memory care at Westminster Place.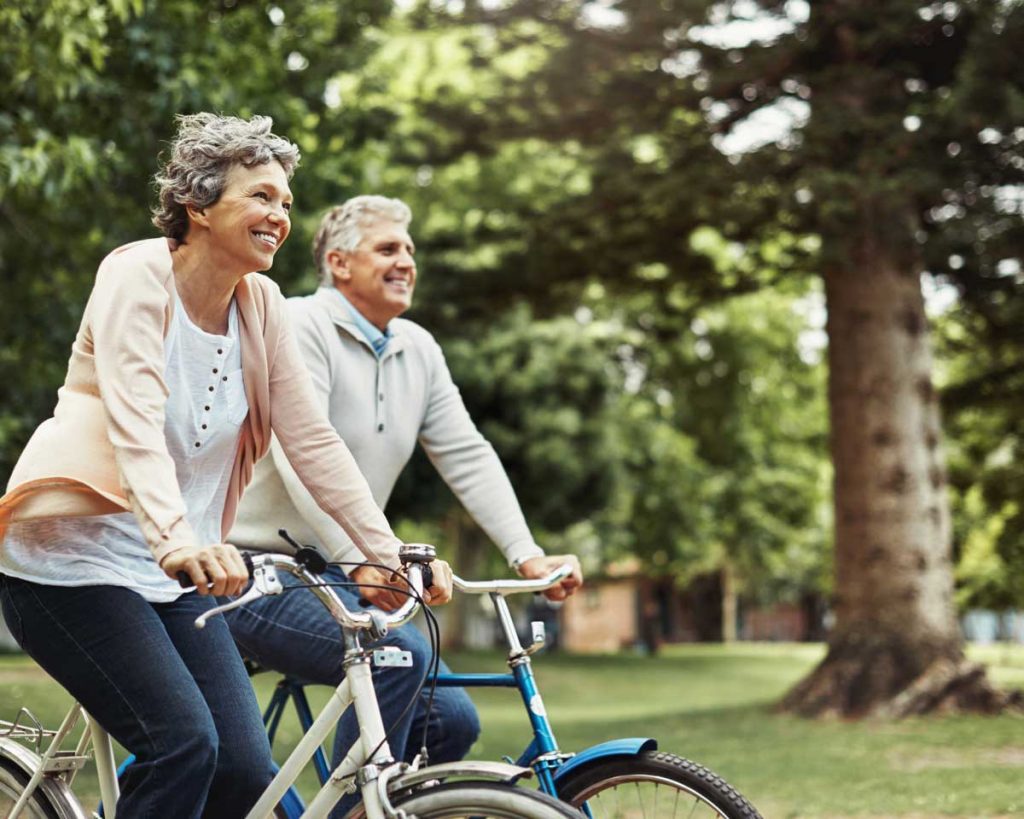 Discover Rental Senior Apartments in Evanston, IL
If you or a loved one is considering a moving from home to senior rental retirement living, contact us today. We'd love to share more about our rental apartments, services and amenities, and how Ten Twenty Grove can add a high level of independence to your life.